Hello Readers,
I hope you have been enjoying my posts about different storage and organization hacks. I am trying my best to cover as many topics as I can in order to help you maintain a well-organized and tidy home. Well, today I am going to discuss the 5 best Bathroom Storage Ideas. Well, a neat and clean bathroom is essential for a long and relaxing shower. After all, nobody would like to enjoy the shower in a messed up bathroom. So, without any further ado, Let us have a look at these cool bathroom organization hacks.
1. Use hanging jewelry organizer to store most of your bathroom accessories.
A hanging organizer takes zero space but can hold a lot of stuff. Thus, it is useful for space saving purpose. Hang this organizer behind the bathroom door to keep everything in access. So, store your shampoo, body wash, face wash, conditioner, toothpaste and what not in this organizer. You can also make a DIY wall-mounted organizer by painting a drawer from a discarded closet and hanging it onto the wall.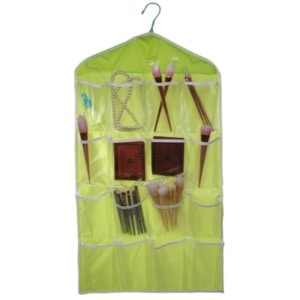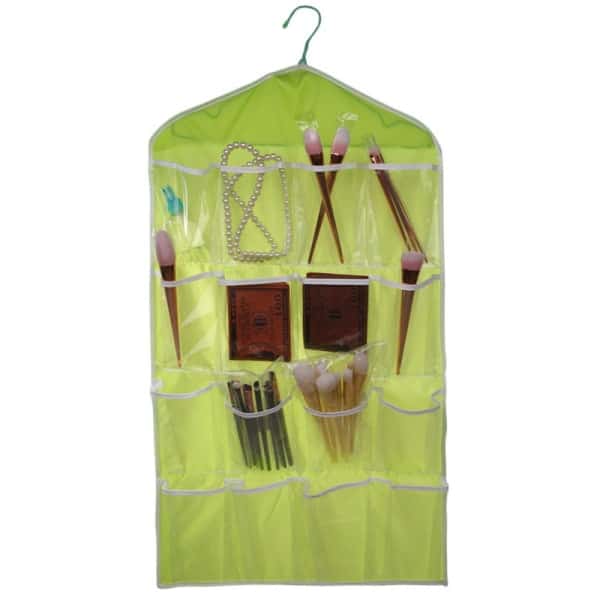 2. Utilize under the sink space.
The space under the sink always creates a huge mess. However, if you act smartly and creatively, you can utilize this space usefully. Just take help of some storage boxes/baskets or other organizers, and store all essentials right there.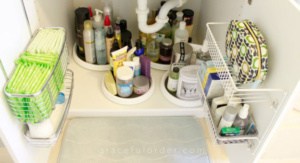 3. Invest in some right space-saving cabinets. 
Try to place a cabinet in your bathroom which takes less space but can accommodate most of your toiletry essentials.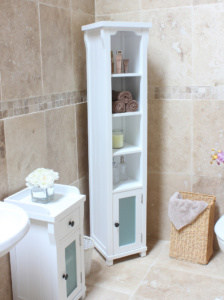 4. Hang baskets on the wall to save space.
Take some cute storage baskets and hang them on your bathroom wall. This will not only enhance the beauty of your bathroom but also saves space.
5. Cover your pedestal sink and use that space to store items. 
Pedestal sinks no doubt look cute, but they hardly have enough space to hold even a single soap dish. To make the most of your sink, cover it with a curved or custom-cut cabinet organizer.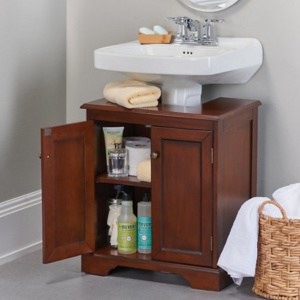 Alternatively, you can cover the pedestal sink with a beautiful frilled curtain and store the toiletry essentials behind that curtain.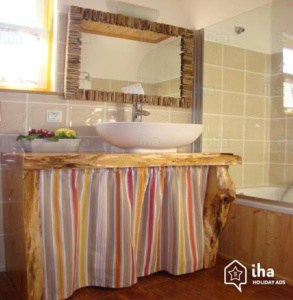 6. Make use of the wall above the sink
Just like the space below your bathroom sink is important, you can also occupy the wall above the sink to hold your toiletry supplies. For this purpose, you can use hanging organizers or wall-mounted shelves.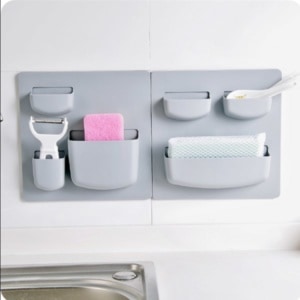 7. Suction cup shower or sink caddy
Suction cup shower or sink caddy helps you save space and keeps the bathroom supplies in place. You can also hang shaving foam, shower gel, shampoo and other bottles in these suction cup holders.
8. Shampoo, shower gel and other beauty products on lazy susan or cake stand
Having an old cake stand lying spare in your kitchen? Decorate and repurpose it into a beautiful toiletry holder using your artistic skills. Thus, it is a fun DIY project that is going to benefit you in a long run. Even if you do not own a cake stand, you can make one at home, using two plates and a candle stand. There are millions of video tutorials available for this.
If you have a lot of stuff to keep in your bathroom, you can use a lazy susan to store them. Thus, you do not have to spend hours searching for a single beauty or skin care product in the cabinets.
9. Store your towels wisely
If you need to hang more than one towel in your bathroom at a time than you can install multiple towel racks.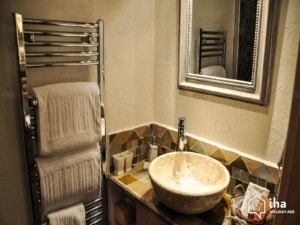 Also, to store the towels, you can utilize the space below your bathroom sink. Just install a rod under the sink and use it to hang towels.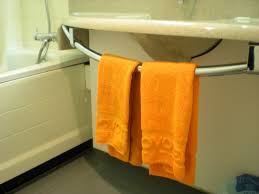 You can also store the towels by rolling them and keeping them in a cute sundries basket. Place this basket anywhere you want in the bathroom, preferably near the sink.
Try these bathroom storage ideas and do let us know if you like them. Feel free to share the tips with your friends and family.