Control your clutter or it will control you. -Anonymous.
They say that a clean home is a happy home which is, in fact, true especially for an organized freak like me. I always try to find out new ideas and ways to keep all my stuff well-organized. Well, there are two reasons why I always try to find new and unique storage and organization ideas. First, it gives me immense pleasure to see a mess-free surrounding. Second, you can find anything you want within seconds. So, no more getting late to your office or school.
Today I am going to share some really cool home storage and organization hacks. Most important tip in this regard is to keep a certain thing at its specified place, right after using it. Also, labeling is a life-saver. Keep a marker with you and label everything from kitchen spices, drawers, files, and folders to storage baskets, clothing and shoe storage bags. Lastly, place a trash can in every room to maintain the cleanliness.
Let's have a look in detail on some of the most useful home organization ideas:
Wardrobe Organization
Organizing your wardrobe is one of the most difficult tasks but if you act smartly you can have a tidy closet.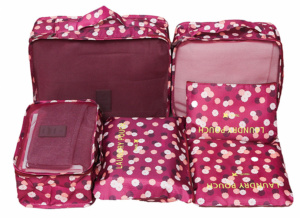 To organize your wardrobe, try to keep your clothing, in separate storage bags and label each bag.
Similarly, if you are storing your shoes in shoe boxes, label them too. So, it would be convenient for you to find the desired shoes within few seconds. You can also store your shoes in clear plastic bags or hanging shoe organizer which can be mounted on your bedroom's door, thus, saving the space.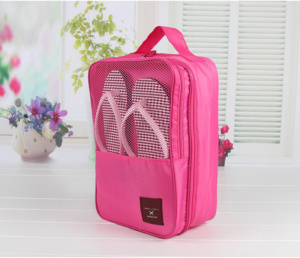 Moreover, hang your ties, belts, and scarves in the specified hangers. Moreover, you can also use various readymade closet organizers which are easily available in the market.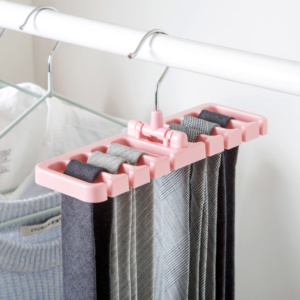 As for handbags, keep all your purses in one place. You can either use hooks to hang them at the specified place or a handbag organizer will serve the purpose.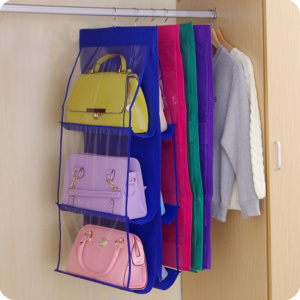 For drawers, use drawer dividers and trust me it would leave it clutter-free.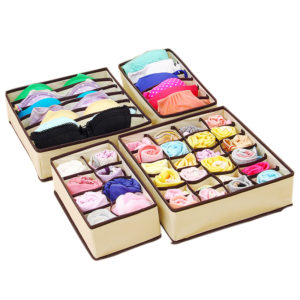 Makeup and Jewelry Organizers
Spend more time on getting ready instead of searching for things in a jumbled-up makeup collection and for this, you need to nicely organize your vanity and jewelry.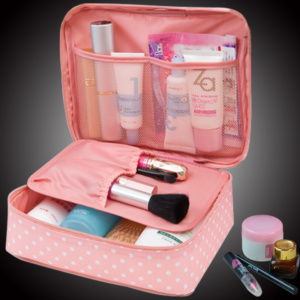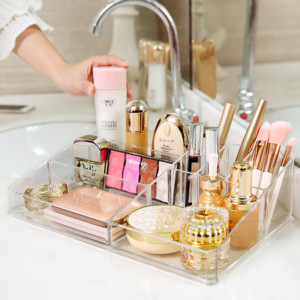 To arrange your favorite makeup brushes, use a funky mug or an old mason jar and put all your babies in it.
Likewise, use hand-made or store-brought jewelry boxes to store and organize your jewelry items. I personally prefer small jewelry boxes that can easily fit inside your handbag.
You can even use hanging organizers to store your cosmetic items and jewelry.
Kitchen Organization
Kitchen is the heart of your home. I spend most of my day in kitchen and can not tolerate an untidy and disheveled kitchen. Let me share some of my kitchen hacks with you all.
Keep your spices and other bottles in separate baskets.
Also, label all kitchen bottles so that it becomes easy for you to find your required bottle during cooking.
Use towel holders and sponge holders to store kitchen hand towels and sponges, respectively.
Moreover, keep your food items organized in refrigerator using fridge drawers.
Alternatively, you can place a transparent desk organizer in fridge and store multiple items in it.
Bathroom Organization
If your bathroom has lack of space, you can roll bathroom towels and organize them in a cute basket.
Organize your cleaning supplies in a plastic caddy.
You can also store your bathroom supplies in a hanging jewelry organizer.
Similarly, wall-mounted bathroom organizers also help you to save space.
You can also use a Lazy Susan or cake stand to organize your bathroom essentials.
Besides, a cute toothbrush holder will not only enhance the beauty of your bathroom but also keep your brushes organized. 
Desk Organizers for Home and Office
Your work table, whether it is in your office or home, must be well-maintained so that you can work with a constant peace of mind.
Utilize acrylic, wooden or leather desk organizers to store and arrange stationary supplies.
Keep all important documents or files in a magazine holder.
Another useful hack to organize your desk is to use transparent desk pad, in which you can organize important cards, notes, bills, etc.
Likewise, organize all supplies in your drawers by using drawer dividers or small storage boxes.
Keep a dustbin near your workstation so that you do not need to leave your table to throw trash. It will also help you to keep the desk clean.
Bags and Baskets for Organizing Random Stuff
Use beautifully patterned baskets and cute bags to  organize your random stuff. For instance, you can place an elegant basket in your living room and keep your books, remote controls, toys, chargers, etc. in it. This will not only enhance the décor of your room but also leave it tidy.
So, this was all about home organization. Implement these hacks in your daily life and do let us know in the comment section below if you like them.