Hello readers,
I hope everyone out there is doing good. As you know I have discussed about home storage and organization ideas in my last post. Today, I am going to talk about Makeup Storage and Organization. If you want to enjoy getting dolled up, then it is must to have a well-organized vanity. It is practically very easy to keep your makeup essentials nicely arranged and for this, you can either use store-bought makeup organizers or use some DIY hacks. Let us discuss in detail all the tips and tricks that are going to help you in makeup storage and organization.
1. Drawer dividers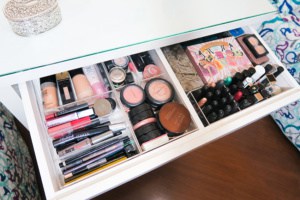 Image source: eaibeleza
Do you like to keep all your makeup goods inside the drawers but find it difficult to keep the drawer clutter-free? Use drawer dividers and make your life easy. Keep everything in its place in the these containers. You can also make drawer organizers at home by making slots from thick card board.
2. Spice racks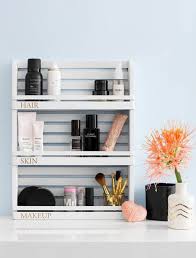 Image source: Morgansmithbaritone
Paint the spice rack which is lying spare in your pantry, hang it near your vanity table and voila! You have a beautiful makeup shelf on which you can organize all makeup essentials of your choice. This tip works great if you have lack of space in your room.
3. Makeup brushes (mason jars, mugs, glass vasses)
Makeup brushes are a huge mess especially when you are a makeup freak and love to collect loads and loads of them ;). Here are few ways to store and organize your makeup brushes.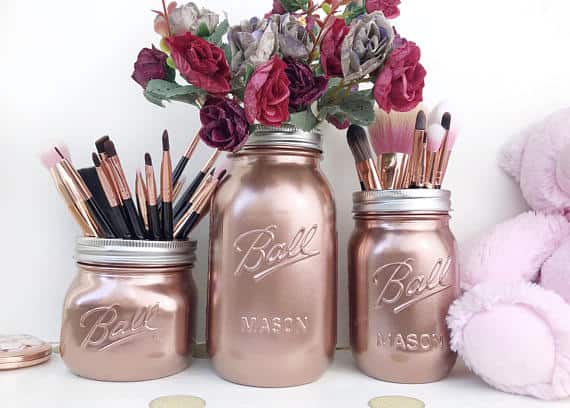 Image source: Etsy
Mason jars can be elegantly used to store the makeup brushes. Paint them with bright and vibrant colors and store the brushes in it.
Just like mason jars, you can also keep your makeup brushes in coffee mugs.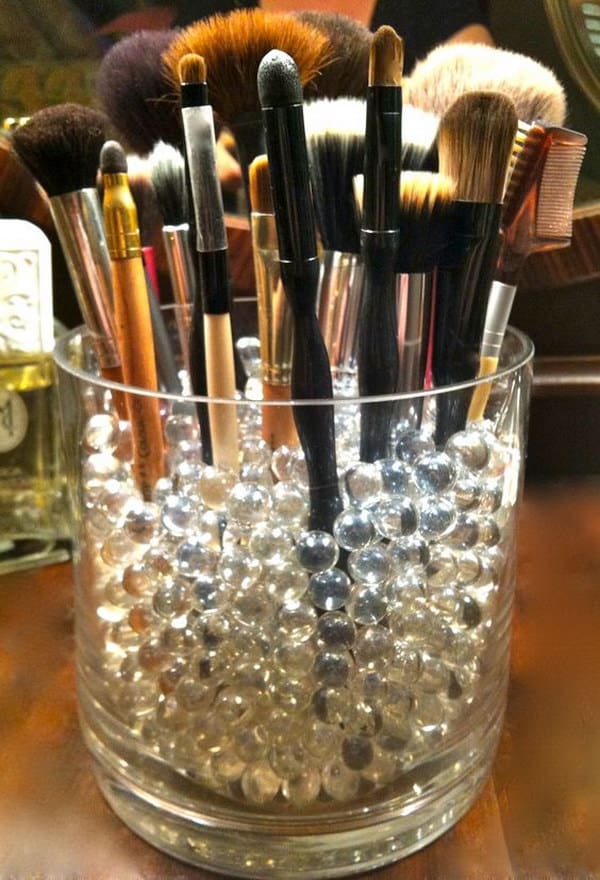 Image source: Autour
Take a transparent vase and fill it with pearls or beads and keep makeup brushes in it. The beads will help to hold the brushes.
4. Acrylic makeup organizers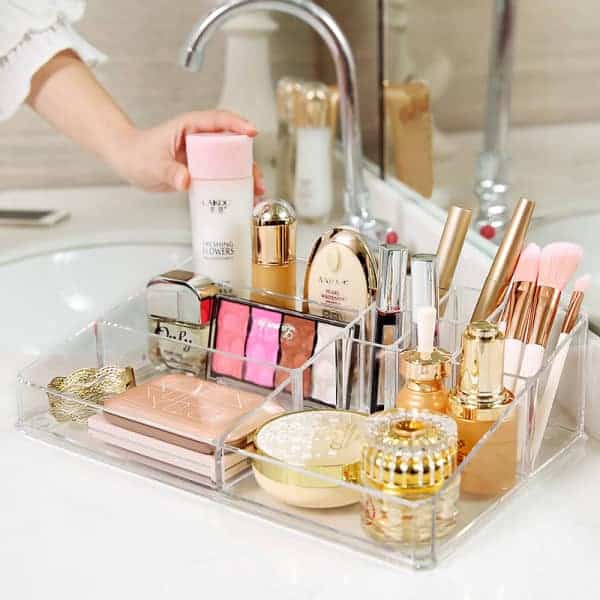 Acrylic makeup organizers can also be used to store and organize your makeup. They are easy to clean and water-resistant.
5. Nail polishes in basket or a cute candy jar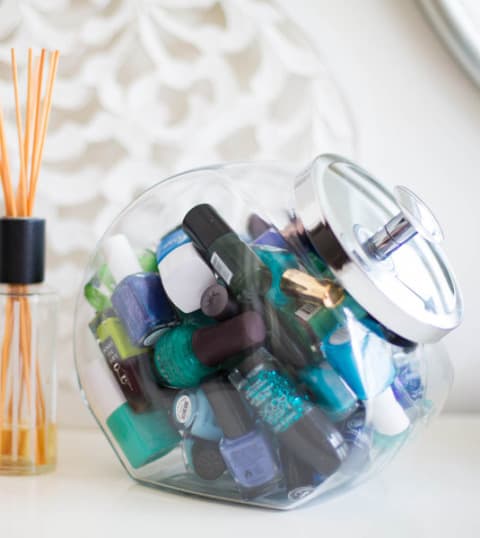 Image source: Blossy
Keep all your nail polishes in a sundries basket or a transparent candy jar.
6. Makeup bags and pouches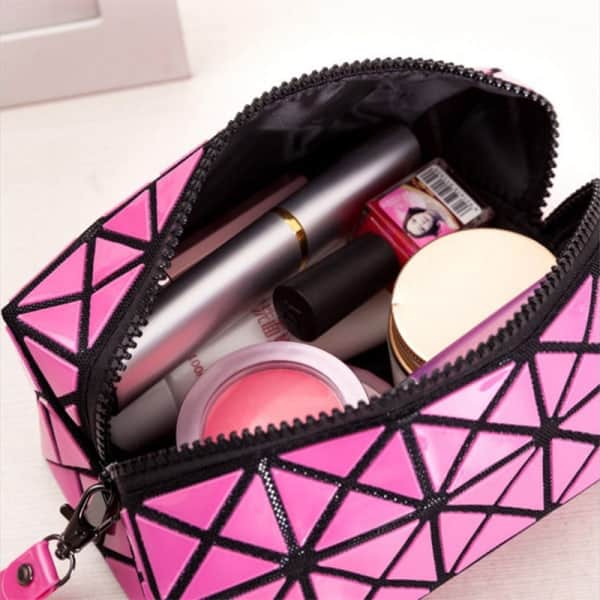 Makeup bags and pouches are excellent for storing your cosmetics during traveling. They take less space but can accommodate most of your makeup supplies. Thus, you can still look beautiful during a tiring journey.
7. Hanging organizers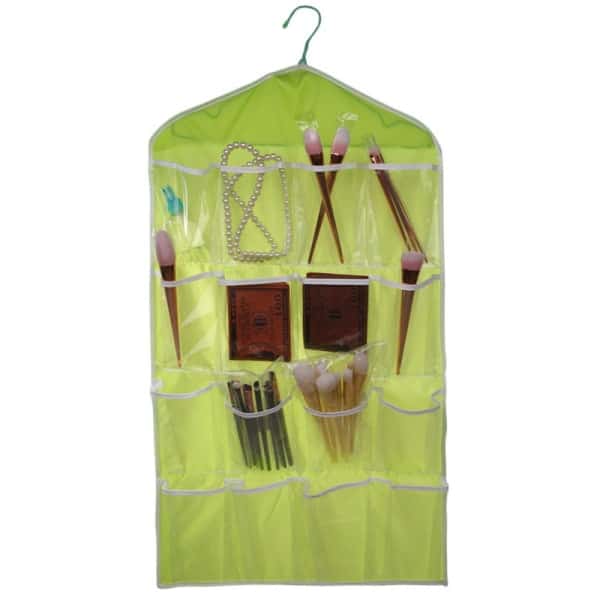 Another way to maximize your available space while organizing your makeup supplies is to use hanging organizers. You can hang these organizers anywhere you want. Also, there are many ready-made hanging makeup organizers available or you can make one at home.
8. Shoe boxes for nail polishes and lipsticks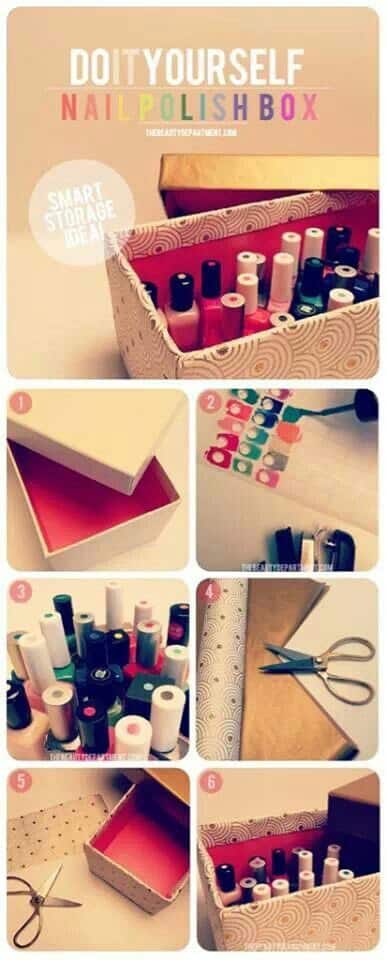 If you do not want to spend a lot on your makeup organizers, than you can make some at your home. For instance, decorate and utilize an empty shoe box for storing lipsticks and nail polishes.
9. Magnetic strips for bobby pins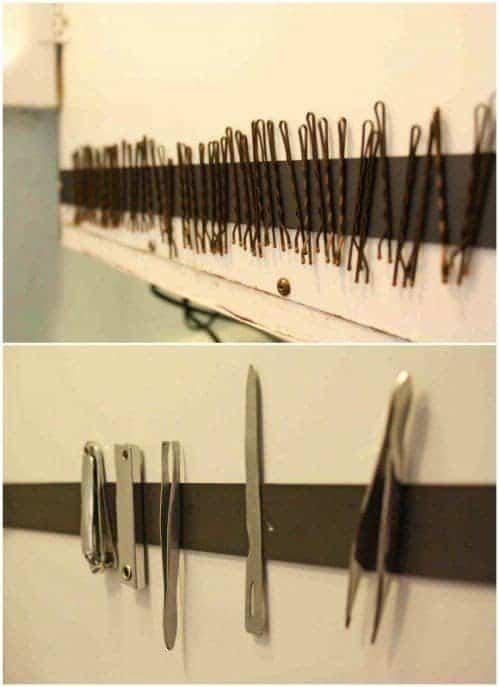 Image source: DIY & Crafts
Keeping your bobby pins in place is hell of a task. Let me share an easiest hack for this. Adhere one or more magnetic strip near your vanity table and stick all of your bobby pins on it. You can also use these magnetic strips to store tweezers.
10. Piece of lace or ribbon inside a drawer.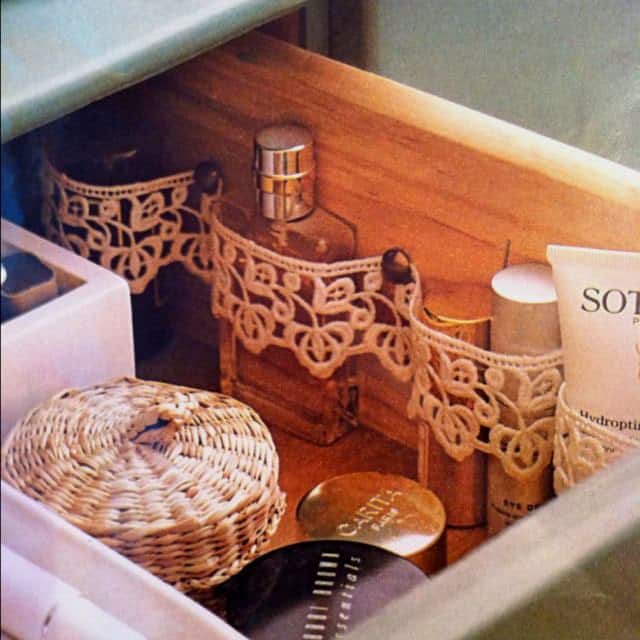 Image source: Second Street
To further increase the space inside the drawer, attach a piece of lace or a ribbon. So that the goods do not create a mess, holding products in place.
11. Metal display board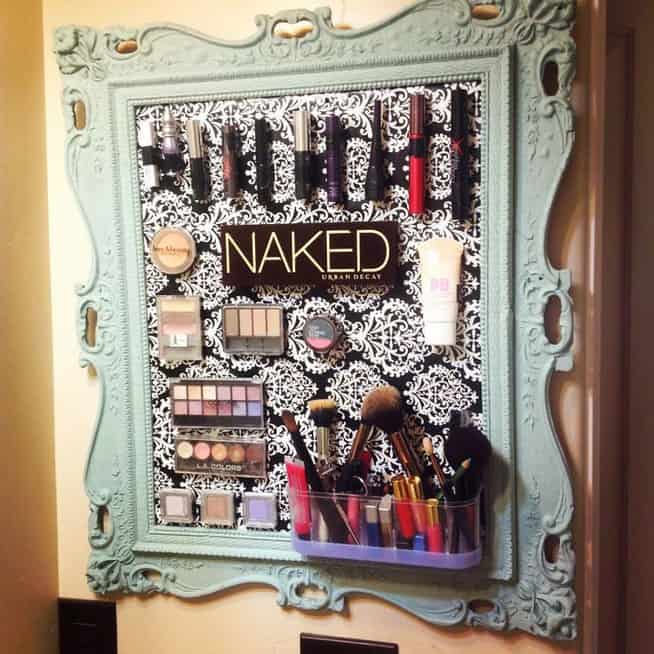 Image source: Inspired Experiments
You can easily make a hanging magnetic makeup organizer at home. For this, you will need a metal display board, some magnets, and glue. Hang the metallic board wherever you want, and stick magnets on the back of your desired makeup products. Stick the makeup goods to the metallic board and you are done with a very cute makeup organizer.
12. Sushi mat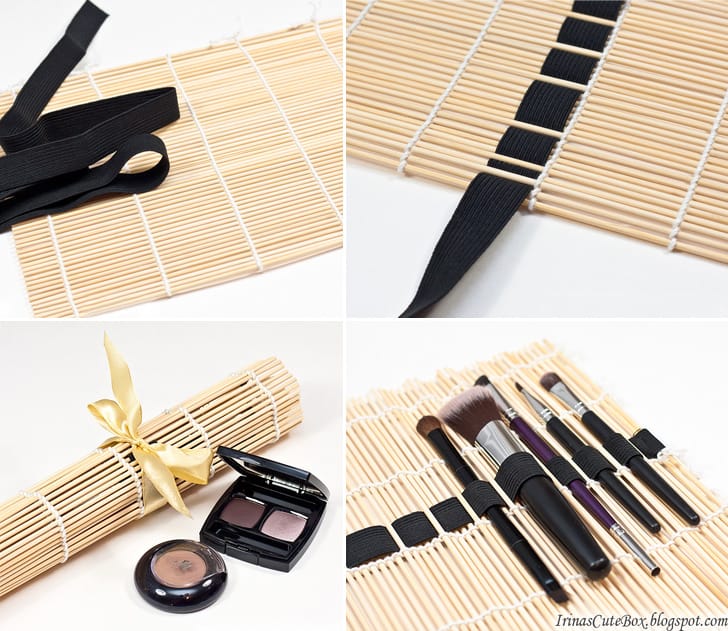 Image source: Handimania
Sushi mat can also be used to store your makeup especially makeup brushes.
13. Cake stand or lazy Susan for perfumes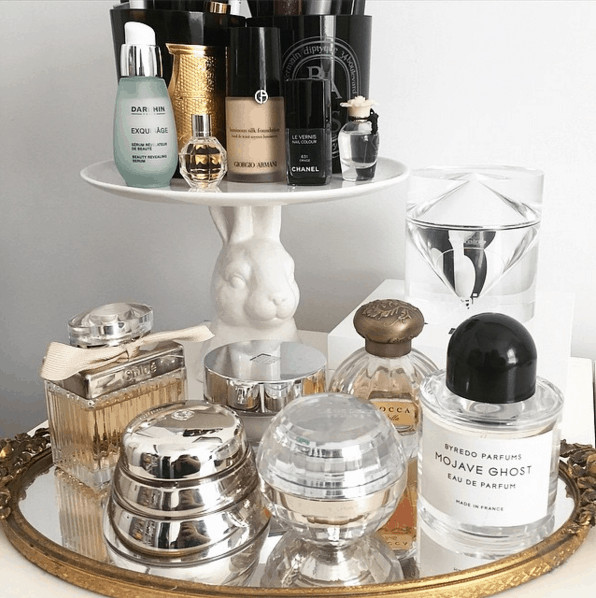 Image source: Homedit
Arrange your favorite fragrances on a glass cake stand or a lazy Susan. They not only look attractive but also keep all perfumes within your reach.
14. Glasses case for travelling
For travelling, you can store your mini makeup products and brushes in a glasses case or a stationary box.
15. Plastic containers for cotton swabs, tissue rolls, wipes, and sponges.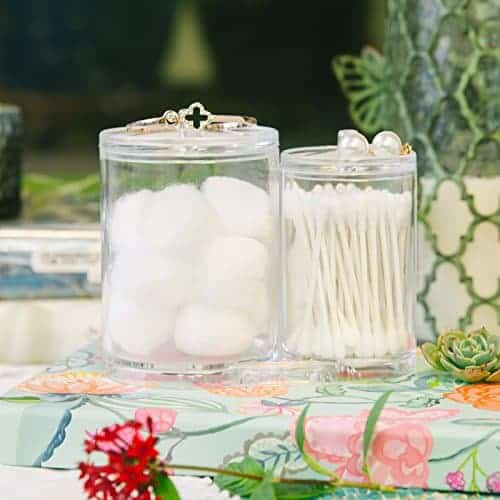 Image source: Kapeel Founders
Use clear plastic containers for storing cotton swabs tissue rolls, wipes and sponges, etc.
So, that's all for makeup organization ideas. I hope they are going to help you. Please let us know if you try any of them.