Home Organization is something that every woman wants to do but when it comes to practically organizing every nook and corner of your home it becomes such a hassle. However, it is needless to say that a well-organized and tidy home is adored by everyone, literally. So, there must be some ways to make all the home organization easy and convenient for everyone.
Undoubtedly, organizers make your life easy. In this post, I am going to share 5 Best Organizing Products including some useful organizers and storage boxes/bags that allow you to keep your holdings not only in place but well-organized too. So, let us have a detailed look at these organizers which are going to help you in organizing your home in a better way:
Hanging organizers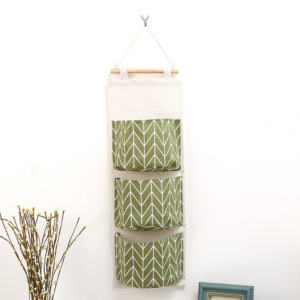 I have mentioned previously that hanging organizers are ideal to utilize the vertical space of your room and they are best to maximize the least available space. There are many kinds of hanging organizers available in the market and you can utilize them according to your needs. These organizers can be used to store and organize your toiletry stuff, makeup, jewelry or kitchen essentials, etc. Wall-mounted bathroom organizer is such an example of hanging organizers.
Desk Organizers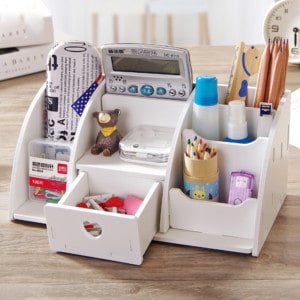 Desk organizers are another creative way to keep your workstation mess-free. Alternatively, they are also perfect to organize your vanity and keep your cosmetic essentials well-organized on the makeup table. Thus, desk organizers are ideal to be used in both office and home settings. You can use wooden, plastic or acrylic or any other type of desk organizer, according to your choice.
Travel organizers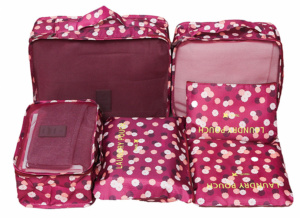 A cool travel organizer makes your traveling even more fun. Travel organizers are mostly in the form of bags and suitcases and allow you to keep your clothing and other holdings in place and organized. You can either use a large suitcase with multiple luggage bags inside it or small storage bags such makeup bags, toiletry bags or laundry bags. Most of the travel bags can also be used to store your clothing in the wardrobe.
Storage bags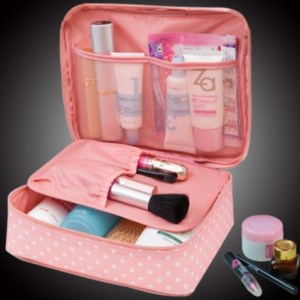 There are thousands of ways in which you can use storage bags. Storage bags help you organize all your stuff, from makeup and toiletry supplies to stationary goods, medicine, and everything. They are also ideal for traveling, making your journey comfortable. There are many types of ready-to-use storage bags available in the market that are specifically designed to serve the purpose.
Storage Boxes/Baskets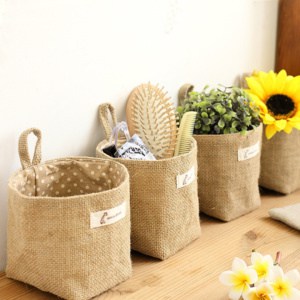 Storage boxes are multipurpose organizers that you can use anywhere to keep the random stuff organized and same is the case with storage baskets. You can use storage boxes and baskets to organize your makeup goods, bathroom supplies, or random stuff lying in your living room such as books, toys, remote controls, etc. Storage boxes can also be used as drawer dividers to organize the drawers of your closet, vanity table or office desk.
Closet Organizers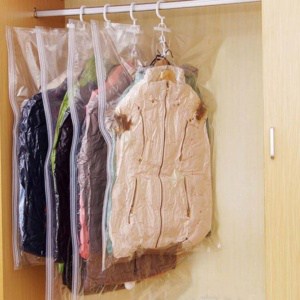 A well-maintained and tidy wardrobe is very much essential to keep your sanity intact, and which is no doubt a difficult task. However, you can achieve the purpose by using closet and wardrobe organizers. You can either use storage bags to store and organize your clothing or some hanging organizers such as tie organizer, handbag organizer also help you keep your wardrobe neat and clean. Please keep in mind that whatever closet organizer you are using, it should be waterproof. So that it protects your favorite dresses from humidity and moisture. You can also use shoe boxes to store your footwear.
I hope you will find this post helpful. Do give us your feedback and feel free to share this post with your friends.